Denver Night Photography Scanned
Denver Night Photography Scanned
My father just picked up a Nikon 8000 slide/negative scanner.
The following images were shot in film and scanned with a Nikon 2000. The images are shrunk to 1/16th the size of the originals.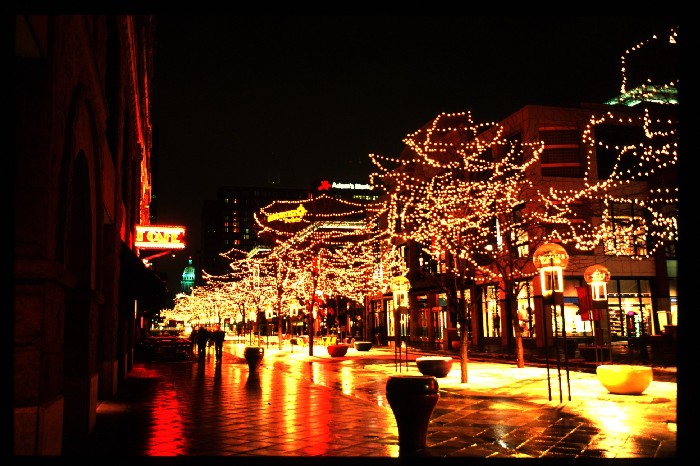 If you shoot with large format analog film, it is capable of scanning images at a resolution of 13,176×10,000 pixels with a bit depth of 16 bits per color channel.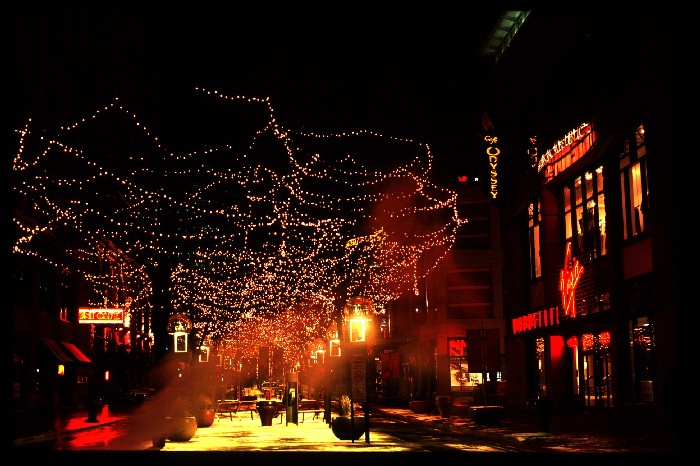 That's 791MB uncompressed per image, yet it doesn't capture as much detail as a professional drum scanner, and doesn't surpass the grain structure of the highest quality and lowest ASA film.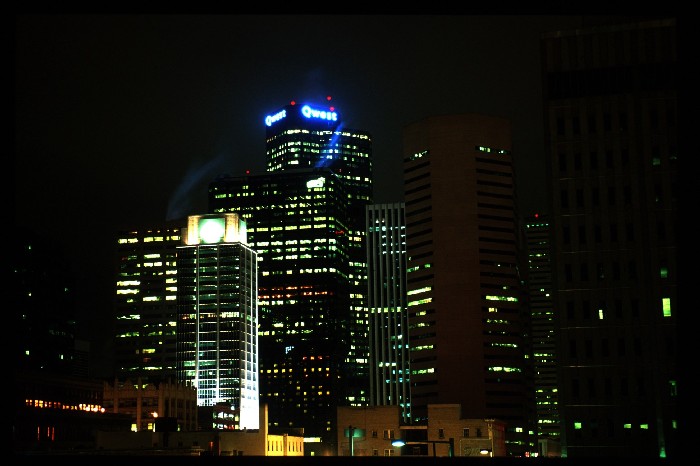 So, if you want to compete with high-end consumer grade analog equipment, digital cameras have a way to go, but that is changing fast.