Comdex 2002 Photographs
Comdex 2002 Photographs
Met up with Jonas and Christian for Comdex in Vegas.
The show is the smallest in years, and Key3Media (the organizer) is having financial problems. So, the conference itself wasn't too crowded or hyped. On the other hand, it was easy and affordable to find a place to stay.
We were at the Venetian..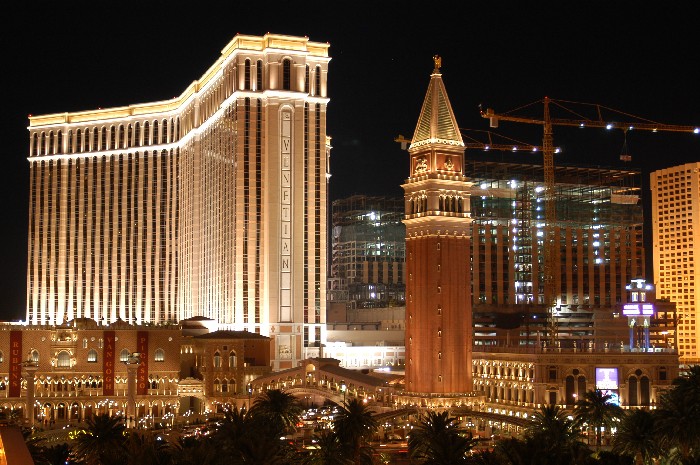 The view from the Venetian, in infrared..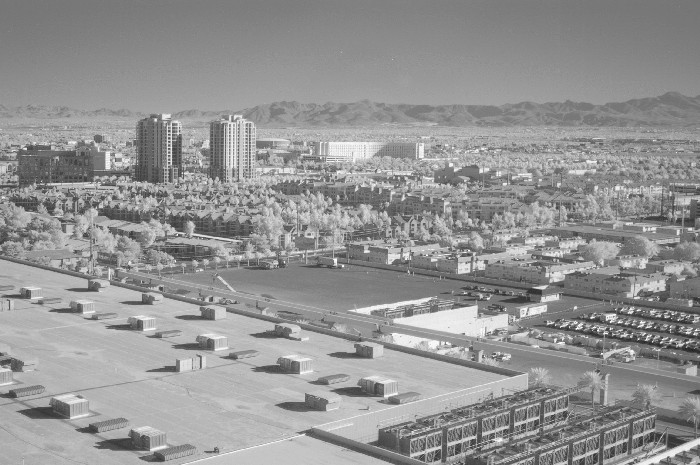 Mandatory cowboy and cowgirl (aka Glitter Gulch) shot..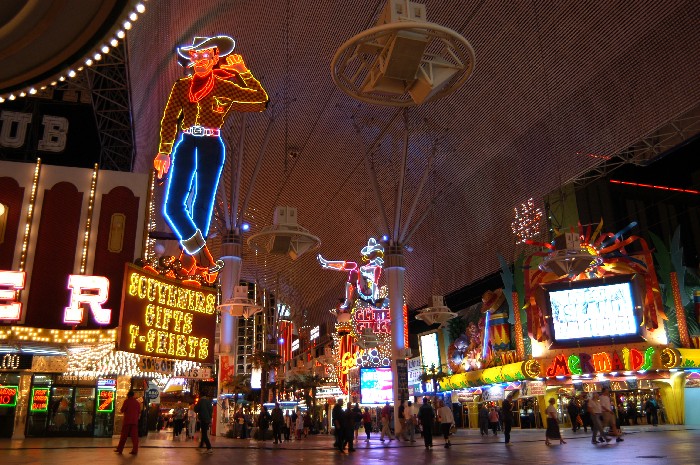 Spent one day driving around the desert. While the rental car agreement advises against driving the car across the border into Mexico, it does not specifically prohibit high-speed maneuvers on desert shores of Lake Meade.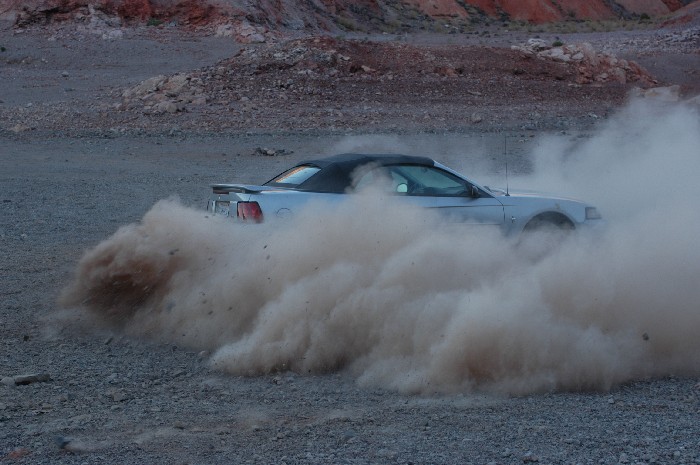 Hoover Dam..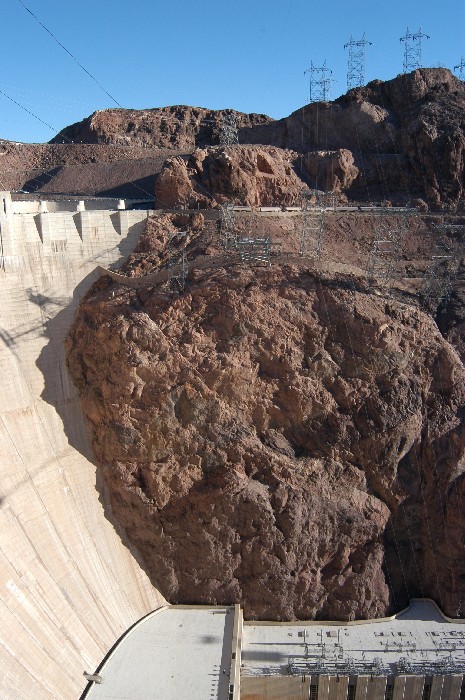 Frothing waters 700 ft below (in infrared :)..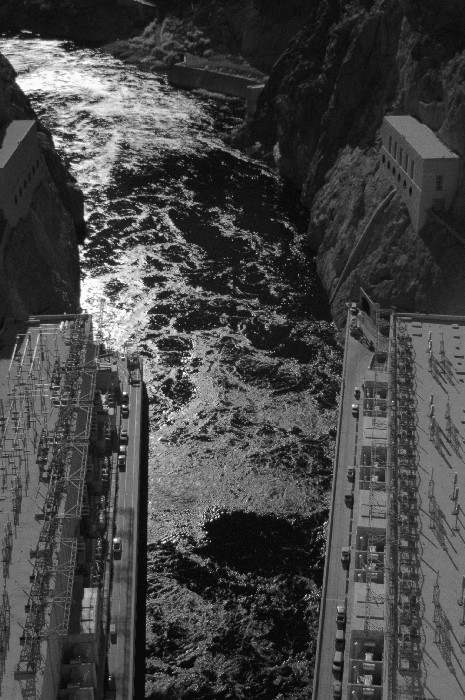 After dark, drove up Sunrise peak for views of the city. Beam from the Luxor lights up the sky..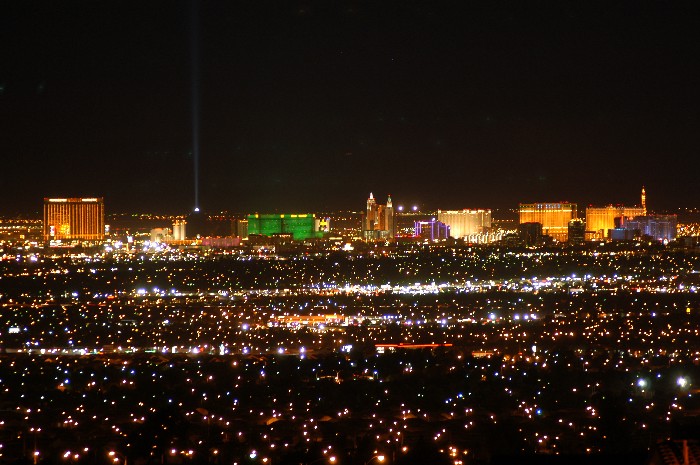 There was enough ambient light from the city and a nearly full moon, that it was possible to take photos of the desert itself, with good definition and some color. Here's Sunrise peak..