15 Years of Digital (Night) Photography
15 Years of Digital (Night) Photography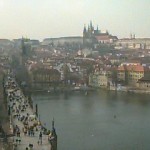 In 1995 I purchased an Apple Quicktake 100, one of the first consumer market digital cameras. It could store just 8 photos at 640×480 resolution (0.3 megapixels) on an internal 1MB EPROM. It had no LCD preview, no focus, and no zoom controls. Images were transferred via serial cable. What more would you want for $750?
At 320×240 resolution, uhhh.. 0.08 megapixels, the device could store 32 photos. Competitive with a roll of film! Sadly, I took quite a few photos in this mode. Nowadays, those same photos make nice thumbnails, or desktop icons.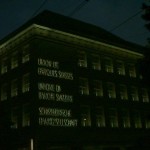 Low-light performance was poor, there were no sensor sensitivity controls, and no way to preview shots. Still, the device did manage to take some decent night photos without excessive noise. Of course, there wasn't much opportunity to overexpose with a minimum shutter speed of just 1/30s..