Climbed Mt. Royal this weekend. This is a small peak at the very end of the 10-mile Range above Frisco. The 10-mile range continues to the south and includes some impressive peaks including some of Colorado's 14'ers. This particular peak is barely 10,500, but it shoots vertically up from the edge of Main St. in town, providing some nice views of the town and lake Dillon.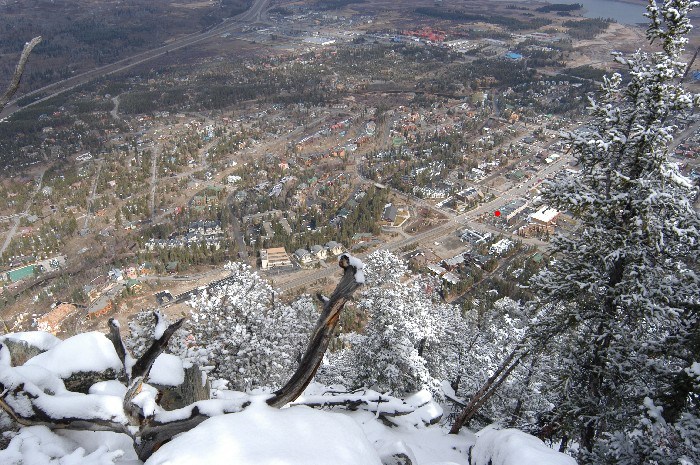 An extreme telephoto zoom of Jeanya, standing on the side balcony of my parent's place below..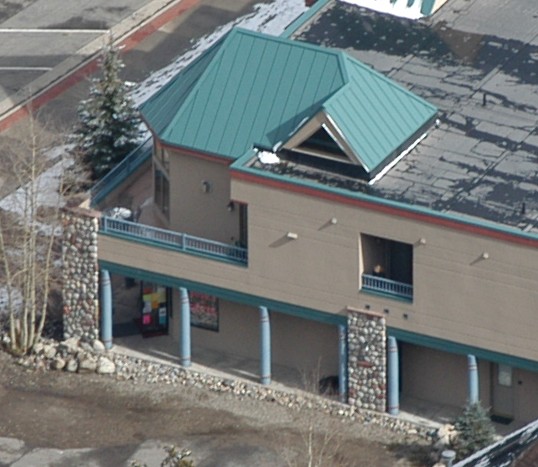 In the distance, you can see I70 running between Frisco and Dillon/Silverthorne..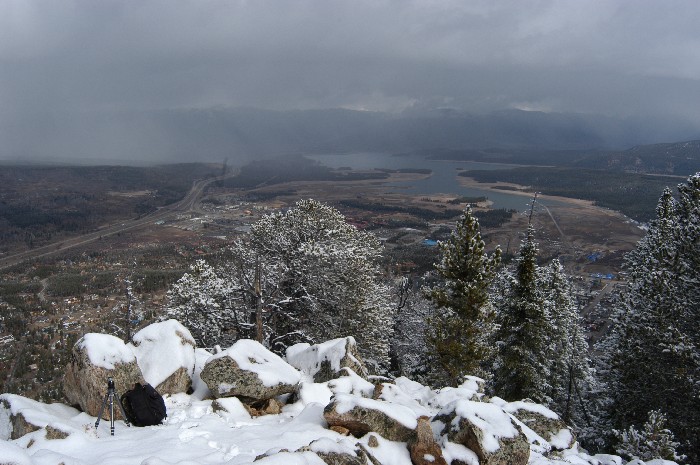 Side-view of the summit cliff..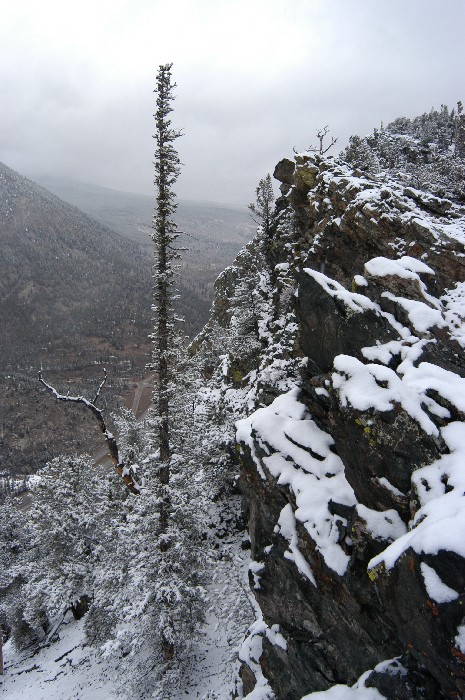 Scenery..