EyeClops BioniCam
EyeClops BioniCam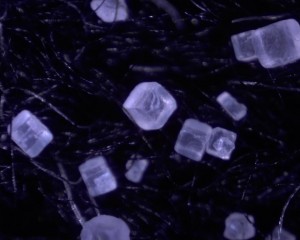 Received an EyeClops BioniCam for Christmas.
Device records magnified movies/images to a removable USB stick, in FAT16, which is hence, Linux (and Mac OS X) compatible..
Manufacturer warns that "the Eyeclops is a handheld bionic microscope meant to be used as a fun toy – not as an educational aid."
I'm no expert, but a tech gadget, particularly an electronic microscope, which is easy to use, magnifies whatever you point it at to 400x, and captures live video or photographs… that seems fun, and educational, to me..