2007 RMDiv Solo2 Summer Series
2007 RMDiv Solo2 Summer Series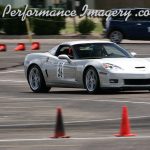 The Lotus Elise and 911 GT3 have dominated super-stock in national competition for the last two years, but the Z06 continues to reign supreme in the Colorado and Contintental Divide regions.
For the second year in a row, I took the SCCA Colorado and Rocky Mountain Region super-stock class title.
The C6 Z06 has proven to be at least as capable as the C5. Points average was up this season to a new high, despite the challenge of campaigning a new and unfamiliar car and despite the fact that the club has lost several large venues (which tend to cater to higher horsepower cars).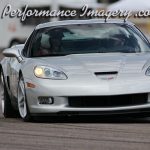 Event Results
* Event #1 – 3rd in Super Stock. 40th of 166 drivers
* Event #2 – 2nd in Super Stock. 19th of 140 drivers
* Event #3 – 1st in Super Stock. 38th of 175 drivers
* Event #4 – 2nd in Super Stock. 57th of 147 drivers (driving Lotus Elise)
* Event #5 – 3rd in Super Stock. 33rd of 193 drivers
* Event #6 – 1st in Super Stock. 19th of 167 drivers
* Event #7 – 1st in Super Stock. 10th of 130 drivers
* Event #8 – 2nd in Super Stock, 33rd of 206 drivers
* Event #9 – 2nd in Super Stock, 30th of 114 drivers
* Event #10 – DNS
* Event #11 – 2nd in Super Stock, 22nd of 154 drivers
* Event #12 – 3rd in Super Stock, 17th of 124 drivers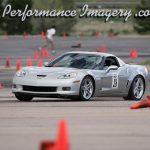 Season Results
* ranked #1 out of 16 in Super Stock
* ranked #19 out of 802 active Rocky Mountain Division drivers
Career Rankings
* 2004 RMDiv Solo2 Summer Series- 3rd in Super Stock, #34 overall – 946 pts/event avg
* 2005 RMDiv Solo2 Summer Series – 2nd in Super Stock, #22 overall – 953 pts/event avg
* 2006 RMDiv Solo2 Summer Series – 1st in Super Stock, #19 overall – 952 pts/event avg
* 2007 RMDiv Solo2 Summer Series – 1st in Super Stock, #19 overall – 957 pts/event avg